Projects
Packages
JavaScript packages that I have worked on, some on my own and others as a contributor.
Data Collection
Foraging
A collection of projects for collecting data from web pages.
Forager is a Chrome extension to create rules to capture relevant data in a web page.
Gatherer is a Python library that uses rule sets created by Forager to automatically crawl and collect the data.
Granary is a simple Python server that communicates with Forager to upload rule sets created by the user.
Websites
These websites are hosted on Heroku and may take a few seconds to load at first.
D3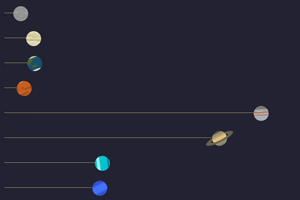 Visualization about the scale of the planets in the Solar System.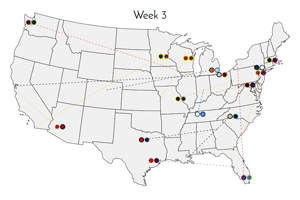 Animated map showing the 2015 NFL schedule.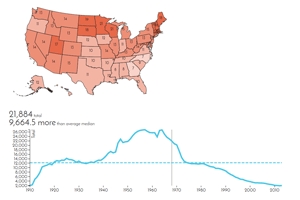 Counts (minimum of 5) of the number of male babies named Paul each year in the US. Uses d3/topojson.